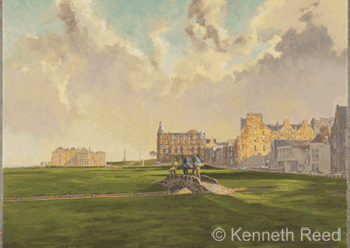 Kenneth Reed, as his acclaimed work for such clients as the R & A and the USGA testifies, brings a quality of inspiration to each commission which fully justifies his international reputation. Moreover, Ken is unique amongst his peers in his versatility. Equally at home and skilled in oil, watercolour, gouache, and graphic art, he can offer clients the bespoke service of a complete range of options to suit their requirements and resources.
Original golf paintings in oil or watercolour may be purchased from the Alexander Meddowes Gallery, Edinburgh.
To view, please visit alexandermeddowes.com
In 2013 Royal Troon Golf Club in Scotland commissioned two original paintings, shown below and opposite.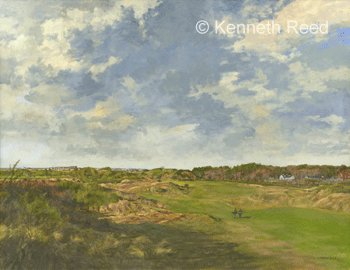 10th hole - "Sandhills" - Royal Troon. Commissioned by Royal Troon Golf Club, Scotland
For more information please contact : kenreedart@hotmail.co.uk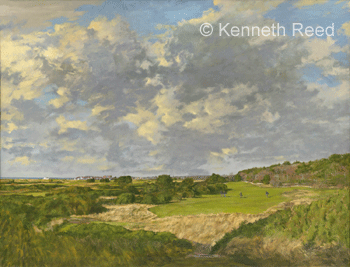 11th hole - "the Railway" - Royal Troon. Commissioned by Royal Troon Golf Club, Scotland